We're just over two weeks away from the Big Day. Of course I'm talking about the NFL Draft starting on April 26th. I've written about what I think the Cowboys should concentrate on and I've voiced about what I consider an underrated secondary. But many Cowboys fans believe the secondary needs serious help.
Unless Dallas can trade up to get either Leodis McKelvin(Troy) or Mike Jenkins(S. Florida) then I personally believe they should concentrate on offense(RB and WR) in the 1st and grab a quality BACKUP CB in the 2nd. Although we obviously have to wonder what quality CB's will be available by the 61st overall pick.
Let's take a look:

Brandon Flowers/ VA Tech– It's probably unrealistic to think he'll be available late in the 2nd but you never know. Some consider him the hardest hitting CB coming out in this year's draft. He's a bit small at 5-10 and 189 and his 40 speed is a concern at 4.55 and plays reckless at times. Has been compared to Ronde Barber. As far as I know he doesn't have a twin brother who thinks he knows everything about everything.

Reggie Smith/Oklahoma– This guy will be there late in the 2nd and I think he looks promising. At 6-1 and 199 he has size and then some. His 40 time isn't great at 4.57 but is another explosive hitter that is rarely beat deep. Plus he has good return skills. You listening, Jerry? Wade?Anybody?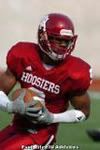 Tracy Porter/ Indiana– He has tons of speed and natural ability. He runs a 4.37 40 and has great hands. Would make an awesome return guy but I'm not sure he could be a starter on THIS defense. Not a great tackler and not very strong. He might be weak but he sure is FAST!
Just keep in mind how close this team was to beating the Giants in the playoffs. We all know that the defense stepped it up late in that game and put Romo and the boys in the position to win the game. TWICE. Sure, I agree the defense can use some tweaking. But I say those tweaks are minor.
http://lonestarstruck.com/wp-content/uploads/2014/12/posts4.png
180
397
Contributing Author
http://lonestarstruck.com/wp-content/uploads/2014/12/lonestarstruck.png
Contributing Author
2008-04-09 10:08:13
2008-04-09 10:08:13
Finding That Diamond In The Rough