Check out what Jason Witten had to say in an ESPN Dallas radio interview last Friday regarding Tony Romo.
Do you think Tony Romo gets a little too much criticism from experts? As a person catching passes from him, what do you think makes him a good quarterback?

Well, absolutely, I feel like there's a lot of criticism that comes his way and obviously I'm biased because I've played with him for a long time and is a good friend. But, first of all, regardless of where you got him ranked on your list of quarterbacks, he's one of the most competitive guys I know. So, questioning that aspect of the game: does he want to get back? Did he check out at the end? I mean, it's just ridiculous. He's one the hardest working guys I know; he's definitely the most competitive guy I know in everything that he does.

I think that's why he has success, whether it's playing rec league basketball or golf or a two minute drive on Thursday in an OTA in May. He wants to win and I think that's a great attribute that you look for in your quarterback and leader. That guy is going to have a high standard and everybody else needs to jump onboard, all in. And that's the way we need to play too and so I think he's an elite quarterback. I think he's more motivated now than he's ever been and throughout this experience: getting hurt, having to watch and see us fight like we did and watching Kitna come in and play so well and just wanting to be a part of that. It's hard when the game is taken away from you like that and I think this experience is going to make him a better quarterback because of it, and I know he's anxious to go back out there and play and lead our team and jump back into the foxhole with us.
Just like Jason Witten, I have complete faith in Tony Romo. I hear critics and fans both criticize Romo and I still can not fathom why. Maybe it just comes with the job of being the leader of America's Team. Were there people that didn't like Troy Aikman or Roger Staubach in their days? Probably so, although I can't imagine that either. Don't get me wrong I'm not saying he's reached their stature yet, but he certainly has the talent and determination. It's up to him and his teammates if they will become champions of the star or just another number in the reference books.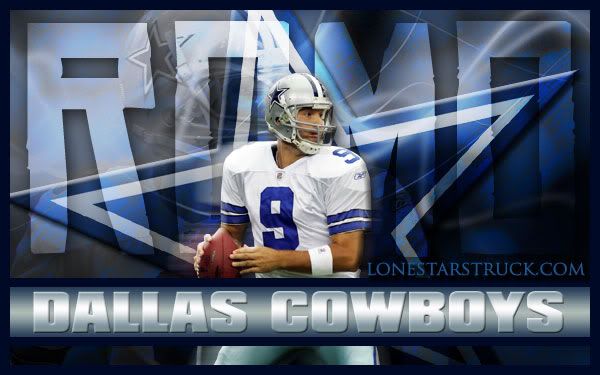 http://lonestarstruck.com/wp-content/uploads/2014/12/art3.png
180
397
Kelly Irvin
http://lonestarstruck.com/wp-content/uploads/2014/12/lonestarstruck.png
Kelly Irvin
2011-01-31 17:55:35
2011-01-31 17:55:35
Witten Praises Romo's Commitment