In our first pre-season game did anyone notice the defense ran a 4-3 flex defense on the first play?
There were three linebackers on the field and in the middle was a player wearing the No. 54. Cowboys fans were taken back to a time, when the Cowboy's first and only coach, wearing his suit and his famous hat was standing on the sideline.
On the first play from scrimmage, new defensive coordinator Rob Ryan called for the team's starters to line up in the 4-3 Flex, a formation conceived by Tom Landry — the legendary coach whose fingerprints are all over this franchise.
"Without living in the past, we try to put that in front of our players to understand what the tradition means, what the star means, what the standard is and all that," head coach Jason Garrett said. "I think it fits in with all of that. It was Rob's idea all the way. He brought it up to me and I said I love that. That's tremendous."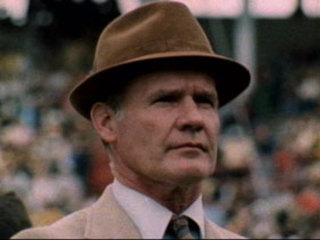 The Cowboys worked on the formation in practice and didn't wait long to show it to fans expecting to see one of Ryan's cutting-edge defensive alignments. Instead, they watched No. 54, reserve linebacker Kenwin Cummings, jump in a three-point stance and play the role of Randy White, the Hall-of-Fame defensive tackle who was the centerpiece of the "Doomsday Defense" that scared opponents in the 1970's.
It also proved effective. Cowboys outside linebacker DeMarcus Ware batted down Denver quarterback Kyle Orton's pass at the line of scrimmage. After the game, he beamed when reminded of the play — one that seemed ripped from the Cowboys' glorious past.
"It was a tribute," Ware said.
A tribute that I would of never dreamed would come from Rob Ryan. My hats goes off to you Coach Ryan! It shows that you understand the history of the Dallas Cowboys and respect that. That alone makes this Cowboy Fan have respect for you.
http://lonestarstruck.com/wp-content/uploads/2014/12/thoughts3.png
180
397
Raina Middleton
http://lonestarstruck.com/wp-content/uploads/2014/12/lonestarstruck.png
Raina Middleton
2011-08-15 08:24:52
2011-08-15 08:24:52
Ryan's Tribute To Landry