I've been very fond of Bradie James for years now. You would often find me screaming, "I love me some Bradie" or simply "BRADDDIIIEEEE" during games and game chats.
Learning that the Cowboys issued a newly signed player the #56, really hurts. Bradie hasn't even been released or moved on to another team yet. I understand the business, but I dont have to like it.
Bradie is a wonderful person and a great veteran leader, I wish him the best in everything he does. I will always be a fan.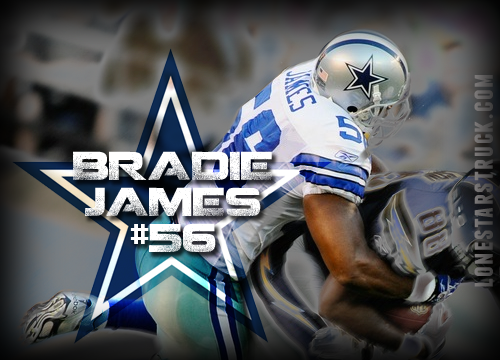 http://lonestarstruck.com/wp-content/uploads/2014/12/thoughts3.png
180
397
Kelly Irvin
http://lonestarstruck.com/wp-content/uploads/2014/12/lonestarstruck.png
Kelly Irvin
2012-03-16 12:45:48
2012-03-16 12:45:48
I Will Always Be A Bradie James Fan